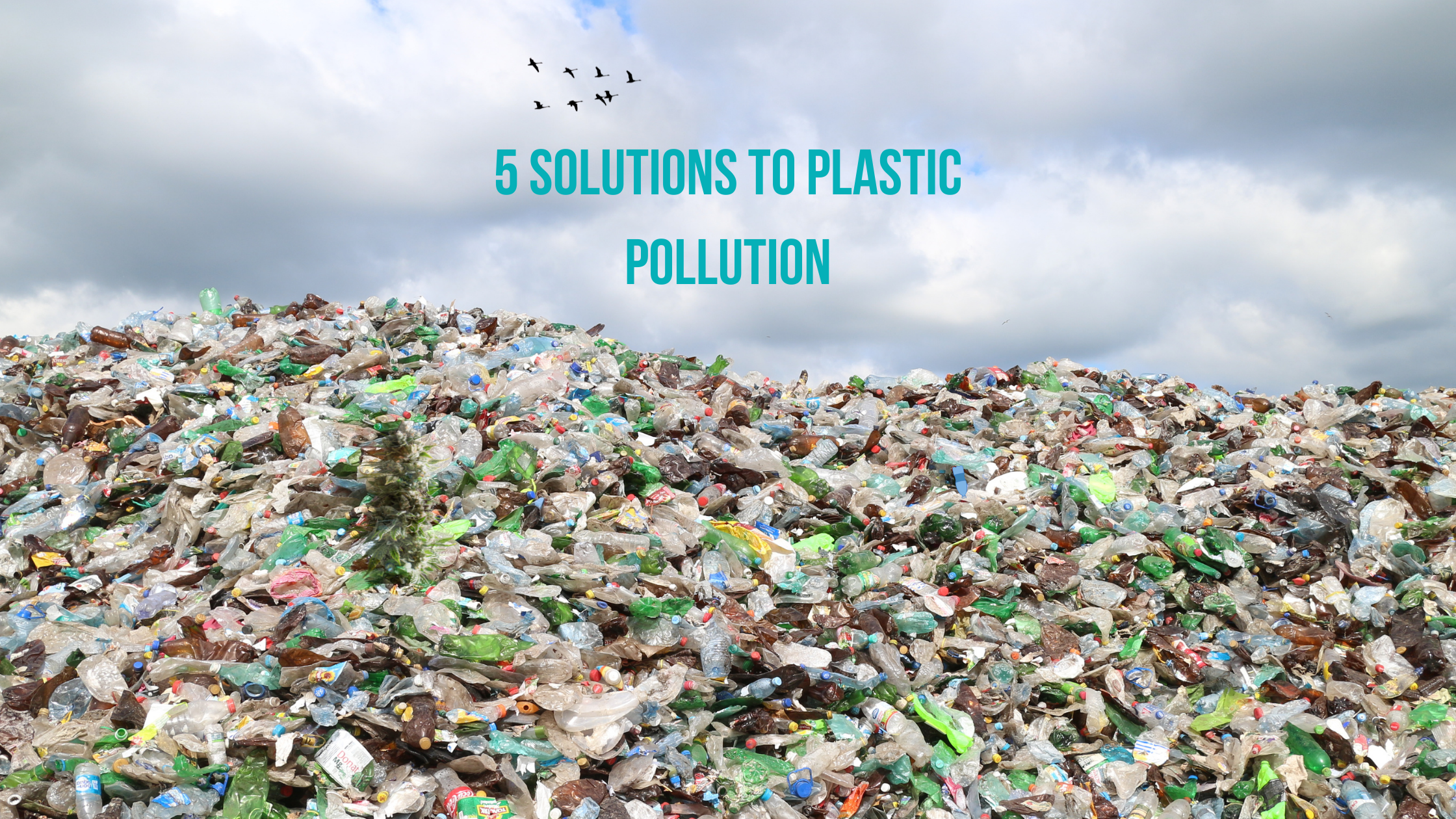 British Prime Minister Boris Johnson has said that humans should not rely on recycling to fight climate change. Speaking at a press conference ahead of the UN Climate Change Conference (COP26), the UK PM has caught the attention of one or two environmentalists.
Mr Johnson claimed that recycling is a 'red herring' and "we can't recycle our way out of the plastic pollution problem." He urged the 12 big corporations that produce the bulk of the world's plastic to stop making so much plastic and use things like seaweed and banana skins.
Adding, "We just need to do it, get on and do it."
To do what exactly is still unclear. With the COP26 only weeks away, the timing of Boris Johnson's comments could not be better. We need our Governments to address the problems we face, and they can't do that if they are not honest about what works and what does not. If recycling doesn't work or our recycling system is at fault, why waste time and resources?
We don't want to wait for the COP26 to save the world and end global warming. So we've come up with five solutions to plastic pollution, and maybe we threw in a red herring of our own.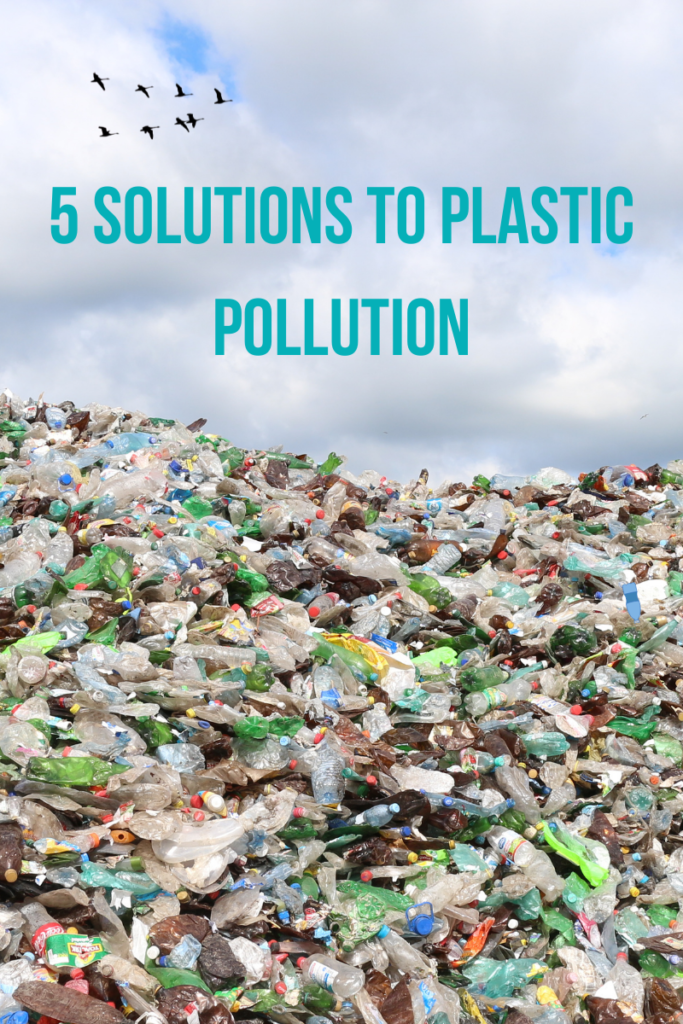 1. Stop producing plastic
Ceasing plastic production has to be the most obvious solution to plastic pollution. If we stop producing plastic, it won't cause plastic pollution. That would be simple, and it would also be effective, but the plastics lobby and some if not all of those 'big 12' mentioned by the PM would beg to differ. The soft drinks industry produces 470 billion single-use plastic drinking bottles annually.
2. Plastic eating mushrooms
Ah yes, the mushroom, you are familiar with the mushroom? They grow in the wild, and there are so many different types. Did you know that since 2017 more than 50 types of mushrooms that 'digest' plastic have been found? Research conducted in various parts of the world has shown that fungi break down different, specific plastic.
3. Plastic cleaning technology
There are quite a few tried tested methods for cleaning plastic from the sea or preventing it from getting there. The Ocean Skimmer is 22 feet long with a 13-foot wingspan with two retractable arms. It collects rubbish and places it on a conveyor belt before removing it using a crane. Then there is the Interceptor 001, which intercepts plastic waste in rivers before it gets a chance to enter the sea. On a smaller scale, Sydney Harbour has installed Seabins that collect 25 litres of plastic waste and debris per hour. The Seabins run at a daily cost of less than a dollar and can catch anything from oil, surface scum to microplastics.
4. Make jet fuel from plastic waste?
Now, this might sound like recycling, and that is because it is. And this doesn't solve global warming, but it could make use of a waste product and reduce our reliance on mining for oil. Researchers in the Dpt. for Biological Systems Engineering at Washington State University can turn plastic waste into 85% jet fuel and 15% diesel.
Dr Hanwu-Lei from WSU, speaking about the discovery, said,
"We can recover almost 100% of the energy from the plastic we tested. The fuel is very good quality, and the by-product gasses produced are high quality and useful as well." He added that the process was easily scalable and could work at a facility or farms.
Now, this wouldn't do much to improve the effects of global warming, but it would counteract our reliance on mining fossil fuels and become a part of a transition to greener energy.
5. Follow the plastic brick road?
Again this solution is a form of recycling. And we have to say that we commend the ingenuity, but it is not the solution to plastic pollution. However, it might be a part of the plastic waste solution by changing how we store plastic waste in the future – more on that later.
A young woman in Nairobi, Kenya, started an experiment that turned into a small industry. By melting down plastic, mixing it with sand and then using a hydraulic press to press moulds filled with the mix. She made plastic breaks that are as hard as concrete and 25% cheaper.
Presently 90% of the roads in Kenya are unpaved, and the Capital Nairobis' only waste dump reached capacity 20 years ago, the majority of which is full of plastic waste. So the answer is simple, right? Pave all the roads in Kenya with bricks made from plastic waste? Unfortunately not, roads are already the primary source of microplastics in the environment because the paint used for road markings contains plastic. And the abrasion caused by driving releases Micro and nano plastic. Imagine all the roads are plastic bricks. It would be like the new asbestos, only on steroids.
If we can't break down plastic, we need to store it better.
Even if we ceased all production of plastic tomorrow, we would still need to clean up the trillions of tons of plastic waste. Cleaning up plastic waste will only get us so far, and unless we mushrooms eat it all or turn it into fuel, we will need somewhere to store it.
The solution is in collaboration. Ending plastic pollution requires a sustained global effort, but we also need to join ideas. If we combine the technology available and projects like the plastic bricks, maybe we can come up with practical suggestions for storing plastic waste. Such as purpose-built facilities that store plastic bricks made from plastic waste, like ones made in Kenya.
Hopefully, the COP26 is not another summit where world leaders pay lip service to climate change and plastic pollution. And then fly away on private jets sipping soft drinks from single-use plastic bottles. We're told we're running out of time to solve the plastic pollution crisis. How long before time is up?
For more ideas and solutions to the plastic waste problem. Check out the solutions page at the Plastic Soup Foundation.