It's not a philosophical question or a trick. What is the one thing that is everywhere? The ubiquitous material with the ultimate omnipresence, found in the highest points of Earth and the deepest depths of the Oceans. Have you guessed it yet? Let me give you another clue. You can find it in every aspect of your daily life, and it is even in your body.
Not there yet? Well, to save time, the answer is plastic. Yes, plastic, formally known to be fantastic, has literally soaked through the fabric of all aspects of the world we live in, in addition to harming it and us at the same time.
Is Plastic Everywhere?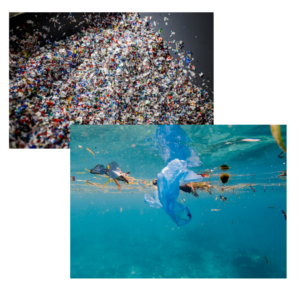 The short answer is yes. So is the long one. The most common form of plastic has only been around for 70 odd years, but we know plastic is here to stay and stay forever. We say we know because there has been extensive research and testing, and plastic is present in every place on Earth. And plastic doesn't disappear; it is not biodegradable. It fragments into micro and nano plastics and can survive for anywhere from 500 to 1000 years. Micro and nano plastic contaminates everything, from the oxygen we inhale to the food we eat.
To put into context how much plastic has invaded the natural world: there will be soon more plastic in the sea than fish. So if you deep-sea dive. You're more likely to find an old plastic cup than you are to find Nemo. And before you try to find Nemo, you will have to dive through a layer of plastic atop the ocean that makes up 1% of all the plastic in the sea. Then contend with the other 99%, which is underwater. In addition to that, 8 million tons of plastic enter the ocean each year.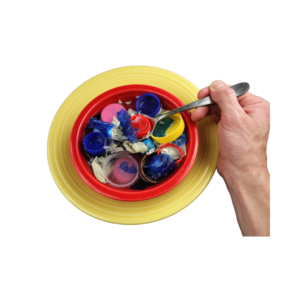 What is Micro and Nano plastic?
Microplastic is a fragment of plastic that is less than 5mm in size. You might think that less than 5 mm is not that small, but consider that some nano plastics are 1 million times smaller than a millimetre. Then you're talking tiny.
Because of that, the most harmful micro and nano plastics are the hardest to detect, and they are impossible to clean. You might not consider this a problem, but let us explain how we interact with micro and nano plastics and how they're potentially harmful.
Is Micro and Nano plastic harmful?
There is evidence to suggest that Micro and Nano plastics are harmful. Plastic is made with crude oil and added (mostly) untested chemical additives. An example is BPA. BPA is a plastic hardener and was eventually tested and found to be toxic to human health. BPA is banned in food packaging, and in its place, an untested chemical is available to use. Despite being deemed harmful for use on food packaging, BPA is still widely used in other plastics.
Studies have shown that micro and nano plastics have penetrated the food chain, and the added chemical additives in plastic can cause health conditions such as hormonal cancers and infertility.
How does Micro and Nano plastic cause harm?
Eat, drink, repeat.
Do you remember that plastic lunch box you used to carry to school? If you don't recall what it looked like, you probably recollect that you had one. Well, that Fireman Sam or Cinderella lunch box is probably still out there looking quite the same. And if left, it will be a long time until it has fragmented into harmful micro and nano plastics.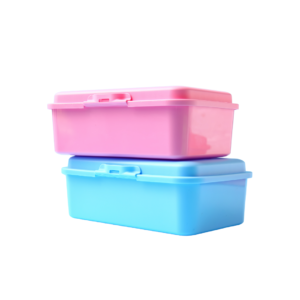 Breaking down to the size of a blood cell, fragments of that once lovingly packed lunch box will contaminate the air, land, and the sea. It will attract more microorganisms and spread more harmful bacteria that weaken the immune system than a tabloid newspaper. Because micro and nano plastic are everywhere, it is impossible to avoid them. We eat, drink and breathe them.
How long does it take for plastic to break down?
We can say that it takes a long time, but the length of the process varies depending on several factors. The phenomenon is affected by the elements (water/sun/wind). So a piece of plastic in the sea will fragment at a different rate to a piece of plastic fragmenting on land.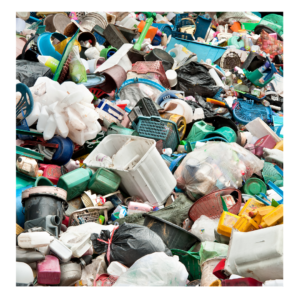 Plastic Life
Plastic is everywhere in our daily lives. The average person worldwide consumes an estimated 46kg of plastic every year. In 2018 alone, we produced 360 million tons of it, and by 2050 it is estimated that the figure will be 1124 million tons per year.
2020 was a year that made our over-reliance and over-consumption of plastic painfully abundant. As the pandemic reached its peak, an estimated 1.56 billion plastic face masks had made their way into the oceans. And it isn't only the oceans that have been filling up with surgical masks. The streets are littered too.
Source: Plastic Soup Foundation