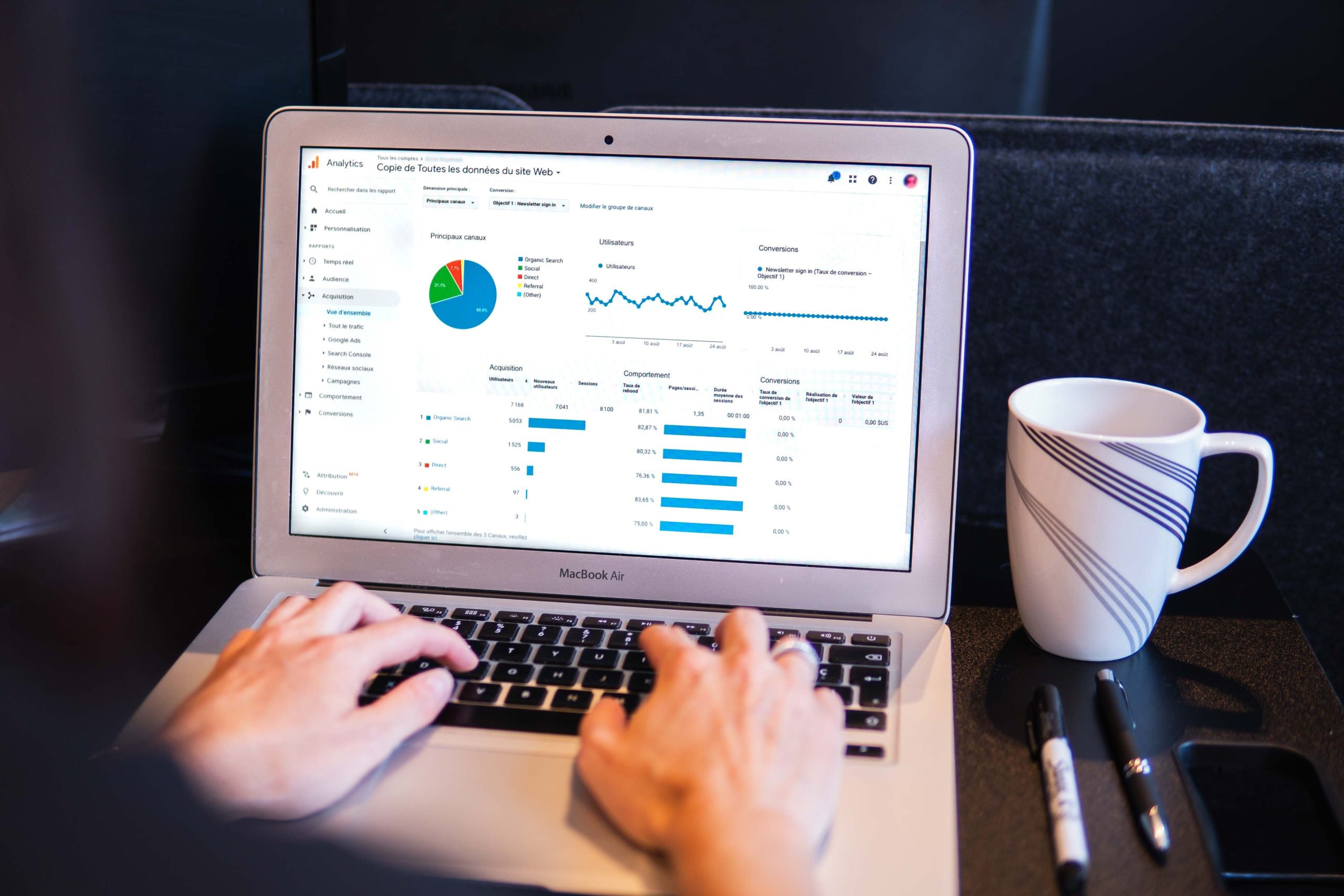 Understanding the behavior of visitors to your website is essential for any digital communication strategy. Without a good understanding of how your users navigate your site or interact with your buttons and drop-down menus before achieving the desired conversion goal, it is impossible to determine whether the communication strategy employed is relevant and profitable.
Setting up the right conversion tracking allows you to understand if your strategy is working, and to measure its success. Conversion tracking is the link between your communication tactics and their results.
Tracking conversions also allows you to see what's working and what isn't in your communication strategy, and to better understand what content needs to be adjusted, based on visitor interactions. It is therefore important to set up detailed and effective conversion tracking.
What is a conversion?
A conversion represents a specific goal or action that should be performed by the visitor. Its nature and value depend on what you want to attribute to it: a conversion first and foremost meets your communication objectives. It doesn't necessarily have monetary value.
For example, a conversion can be counted when a user subscribes to your newsletter, visits your social networks after having consulted your website, spends more than two minutes on your site, makes a donation to your charity or buys one of your products or services.
A conversion can therefore be any action on the website that is valuable to you and that meets an objective of your digital communication strategy. However, it differs from the simple generation of traffic.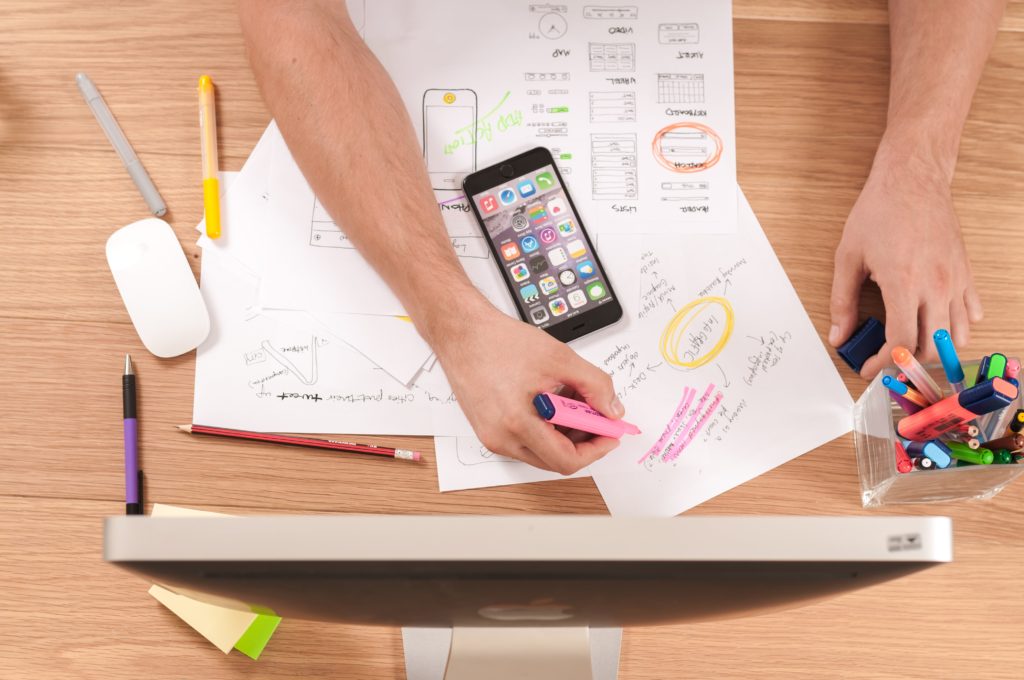 Why is it important to set up conversion tracking?
Without conversion tracking, it is impossible for you to measure or quantify the achievement of your objectives, and therefore the success of your communication strategy.
Imagine, for example, that the fictitious association "Wildlife and river protection of England" wishes to increase the number of online donations it receives.
To do this, a specific communication strategy has been developed through various tools, in particular through paid ads on social networks and search engines. A few days after the campaign was launched, the organization saw its website traffic increase. But what about online donations, which are its main conversion goal?
If conversion tracking has been implemented, the organization will be able to know precisely the number of donations received, the channel through which the visitors who made the donations arrived on the site, or if they made any donations. On the other hand, if the step of setting up conversion tracking has been missed, then the organization will not be able to know all of these things with precision.
Thus, a good monitoring of communication objectives makes it possible to evaluate the results of its online communication campaigns, and at the same time to avoid wasting time and wasting resources by focusing on the wrong elements.
If the results are not as expected, tracking conversions allows you to quickly see this and adjust your campaigns or goals accordingly. In addition, conversion tracking allows you to collect valuable information about the behavior of your visitors on your website, and in particular to understand what stages they have gone through before achieving the conversion goal, also called the 'conversion funnel'.
What pages did they visit before and / or after performing the conversion action? What elements of the site may have blocked or hindered the completion of the conversion? Are visitors more likely to convert when using a mobile device or a computer? So many questions that can be answered thanks to a good implementation of conversion tracking. Collecting and analyzing this type of information allows you to react accordingly and make the necessary changes to your website.
How to monitor your communication goals?
To set up the monitoring of communication goals on a website, it is necessary to use one or even several technical tools. The most popular tools are those offered by Google; the famous Analytics and Tag Manager, which have the advantages of being free and very handy. The Bing Webmaster Tools is also a very interesting one for analyzing your traffic, but it does not allow conversion tracking the way Google Analytics does. Finally, there are many alternative data analysis tools you could use, but you will have to pay a subscription.
It is important to note that Google Analytics collects and analyses behavioral data related to external traffic sources, such as search engines Bing, Ecosia, or social networks. This allows you to track conversions resulting from traffic generated on your site by networks and search engines other than Google.
In order to collect and analyse visitor behavioral data related to the use of your site, it is necessary to first install a small piece of code on your site; this can be done through the use of the Tag Manager tool, which is easy to use and allows you to install tracking codes without having to go through a webmaster.
Once the main code is installed, it is also through Tag Manager that you can configure the tracking of your conversions, however varied they may be. The last step will be to link your Tag Manager to your Analytics account, then create your conversion goals there, which you can then measure and analyse over time directly in the Analytics platform. To learn more about installing and using these data monitoring and analysis tools, read our article on the subject.
Finally, if you use a paid SEA tool like Google Ads or Bing Ads to promote your site, you can track your ad campaign conversions directly in the tool's interface, as well as in Analytics.
Indicators to follow
Using Google Analytics or an alternative data analysis tool provides access to very valuable behavioral data. These data are numerous and varied; however, some are more important than others when establishing conversion tracking, including:
The total number of visitors to pages with a specific conversion goal
The number of conversions received for each goal
The conversion rate, which makes it possible to quantify and measure the effectiveness of conversion objectives in relation to the number of visitors
The bounce rate of pages with conversion objectives, allowing a better judgement of the popularity of the page and the effectiveness (or ineffectiveness) of the content of the site
The sources of traffic (paid traffic, natural, social networks, etc.) that brought conversions
The pages visited before the conversion goal was achieved, allowing a better understanding of the user's journey and how they came to make the conversion
The team at ContentOpia can help you set up your conversion tracking in Google Tag Manager and Analytics when creating new SEA or SEO campaign. Get in touch today to see how we can help!