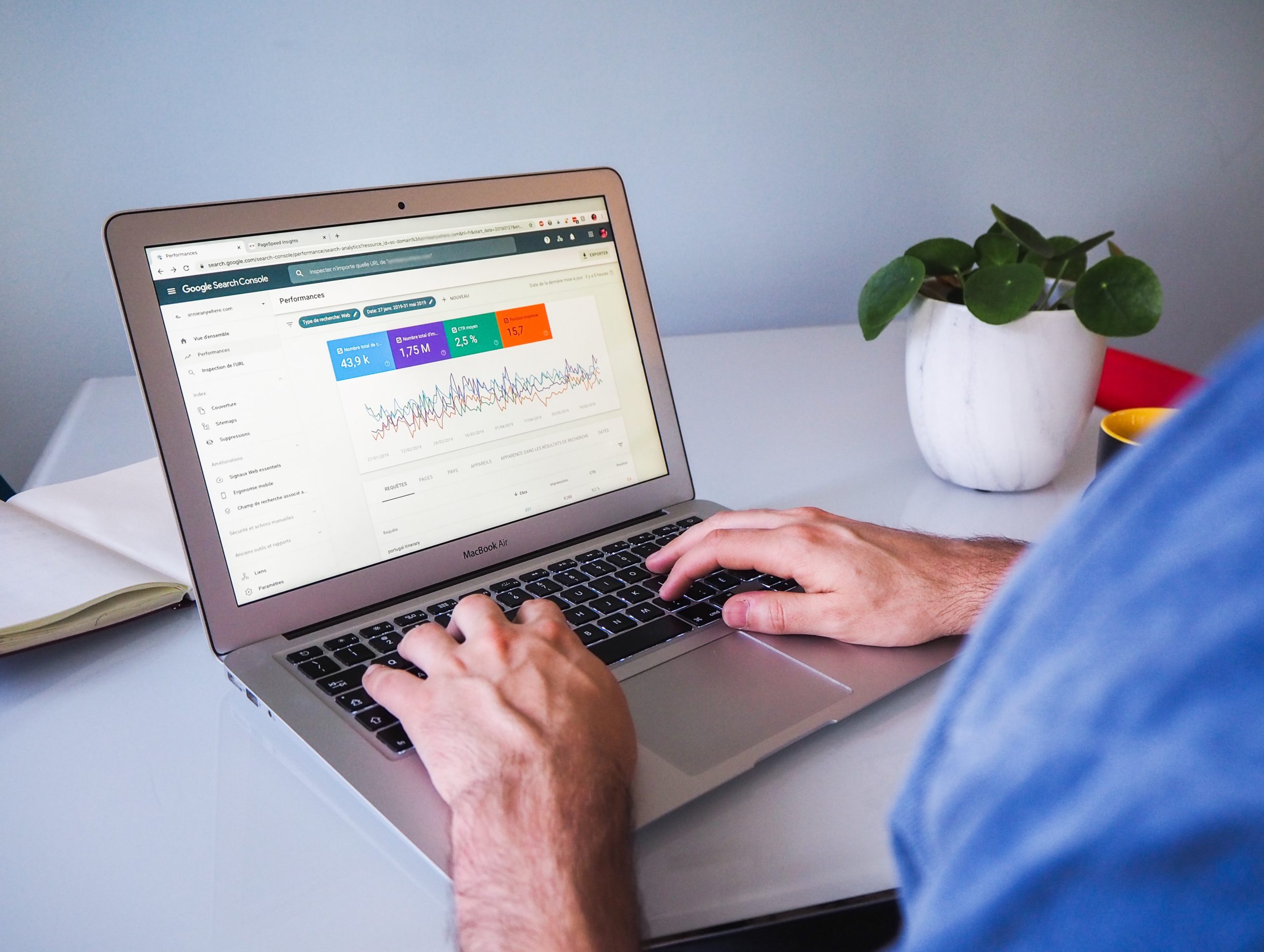 Being visible on the internet and on search engines is one of the primary objectives of any organization. Digital communication has indeed become essential in recent years, both for companies and for those with a not-for-profit mission. If having a quality website is an important first step, it must still be seen by users and above all – by the people you are looking to target. Various strategies exist today to develop the visibility of your website and generate traffic, some of which are grouped under the terms "SEO" or "SEA".
SEO or SEA, a brief overview
SEO, or Search Engine Optimization, refers to the use of tools and techniques to make a website visible on search engines and to make it appear as high as possible in organic search results. Optimising your SEO is virtually free and brings long-term results.
SEA, or Search Engine Advertisements, refers to the use of advertising tools such as Google Ads to make a website more visible on search engines. These are the advertisement results that appear at the top of the page in the search engine, and are labelled 'Ad' or 'Advertisement'. Unlike with SEO, SEA results are not free and require a budget to spend in order to advertise, unless you are a nonprofit part of the Ad Grants program.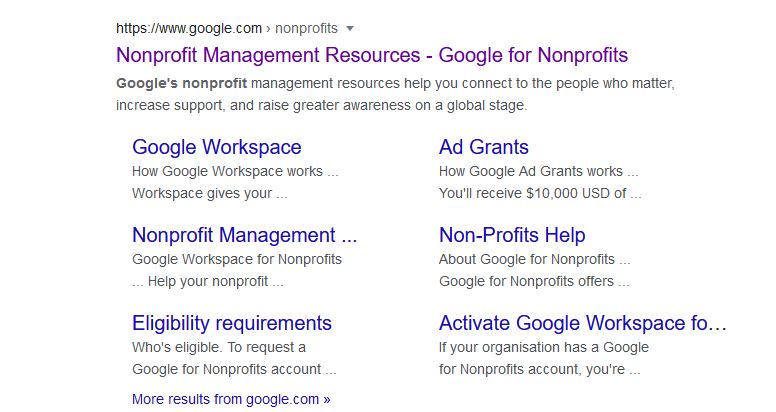 SEO organic search: how it works
SEO refers to a whole set of techniques that allow a website to increase its visibility and its ranking in search engine results.
Developing a good SEO strategy allows a site to stand out from the crowd; on a given search, a search engine will indeed offer hundreds, even thousands of different results to the Internet user. It is said that a site is "ranking" well from the moment it appears on the first page of Google search results.
A good SEO strategy is therefore what makes the difference between positioning on the first, second or third page of the search engine. The better a site is ranking, the more visitors it will receive.
We talk about "organic search" because visitors found the website through free search results and not through advertisements. The visits result from a particular interest in your services or missions.
So, concretely, how does it work? The Internet user first enters what is called a "keyword" or "keyword phrase", in other terms a query, into a search engine. If this particular keyword is also present (at strategic points) in the content of your website, then the search engine is able to associate them and make the connection between the user's request and your website.
An effective SEO strategy is also based on many more technical parameters that you will find in detail in our article dedicated to the 4 pillars of SEO. Among the most important parameters, we find the technical quality of the site, the type of code used (HTLM / CSS / Javascript) or the loading time of a page. SEO is also based on a good strategy of "backlinks" or "inbound links". To learn more about this technique, consult our dedicated article.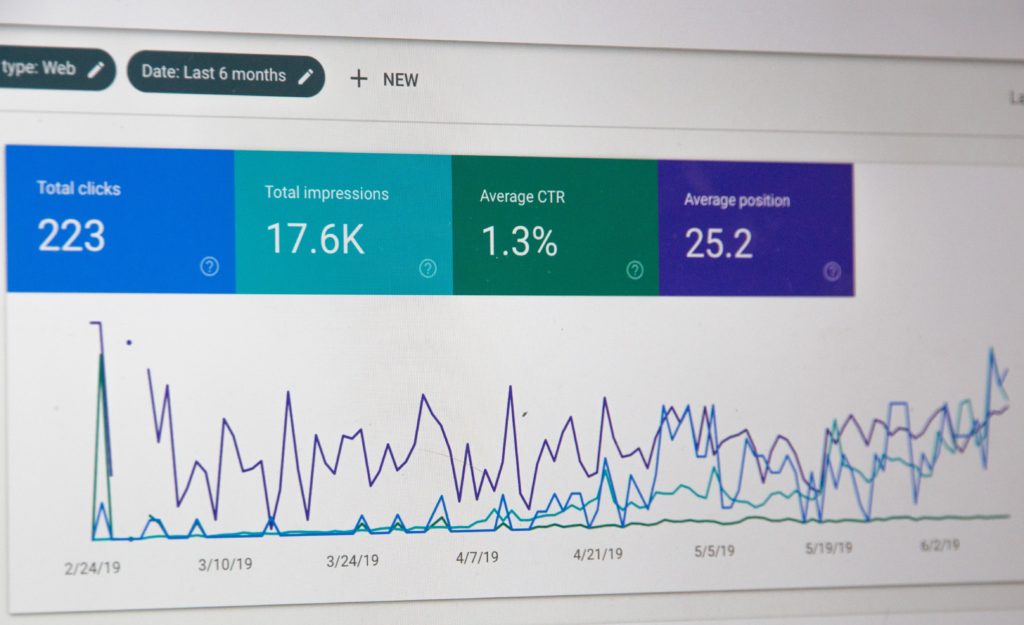 SEA paid results: how it works
Search engine advertisement, or SEA (also called PPC or Pay-per-click) refers to a strategy through which a website increases its visibility on search engines through paid ads; in other words, advertising. This type of ranking is particularly prevalent on the Google and Bing search engines, on which the paid results appear at the very top of the page with the mention "advertisement". Paid results often appear before organic results.
As with organic search, paid search works thanks to a keyword association: the Internet user types a request in the search engine, and if your ad is based on this keyword, it may appear at the top of the results.
For example, if a user types in the search engine 'Second-hand clothing' and your paid ad uses the keyword 'second-hand clothing', your ad is most likely to appear.
The main difference with SEO is therefore the necessity to pay a certain amount to appear in search results. This amount depends on a lot of different factors; paid ads are created, paid for and uploaded through a specific platform, namely Google Ads or Bing Ads (depending on the search engine you want to use).
To be able to have their ad appear when a specific keyword is searched on Google, the advertiser pays for the use of that specific keyword. Thus, he does not buy the ad per se, but only the use of the keyword, and he will only pay a fee when the ad generates a click: each time the ad generates a click via a specific keyword, the advertiser will pay a cost per click.
The more popular a keyword is and the more competitors there are wanting to position themselves on it, the higher the cost of the click will be: from a few cents to a few euros / dollars / pounds depending on the currency used.
For nonprofits and charities, Google has developed a specific program called "Google Ad Grants", allowing eligible organizations to receive up to $ 10,000 per month in advertising credits to manage their campaigns. Take a look at our dedicated Ad Grants page to learn more.
SEA and SEO, two strategies that complement each other
While SEO and SEA are two distinct ranking techniques that each require tailored strategies, it's important to note that they complement each other and go hand in hand.
A good SEA strategy will reinforce an SEO strategy, and vice versa. To fully understand which strategy to favor for your organization, browse our blog articles or get in touch with a member of our team today.