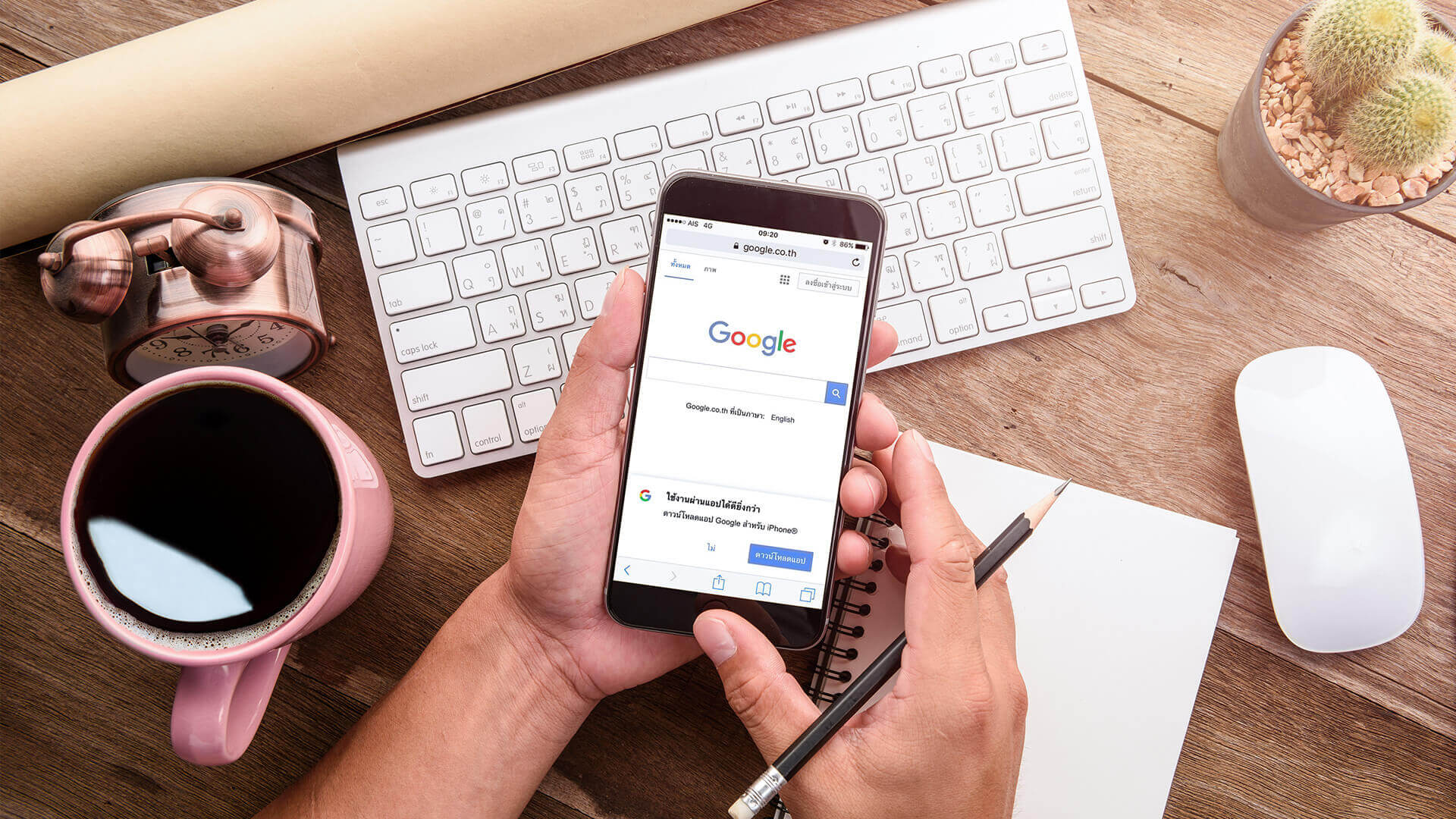 The world of digital communication is all about search engine ranking. SEO, or Search Engine Optimization, is a concept that relates to the so-called natural (or organic) referencing of a website, in other words, non-paid results on search engines. SEA, or Search Engine Advertisement, relates to paid referencing on search engines. The term 'advertisement' means advertising .
While these two communication concepts are complementary and most effective when worked under a single digital strategy, they are nevertheless very different. By the resources they require to be set up, their implementation techniques, but also the results you can get from them.
So, which strategy to favor for your organization: SEO or SEA? Find in this article our explanations to make the difference between the two and find out how to improve and combine your strategies.
What is organic search, or SEO?
SEO, or Search Engine Optimization, refers to a whole set of techniques and tools that allow a website to improve its positioning on Google and other search engines. A good SEO strategy is what makes the difference between a site being on the first and second, third, or fourth page of Google. It goes without saying that the better a site will be referenced, the more visits it will receive.
We talk about organic or natural results because the clicks and visits received via the search results are free, in other words they result from an interest shown in your services, products or missions on the part of the visitor; they are not the result of a paid advertising campaign. The visitor found your site "naturally", following a specific query (by typing in what is called a "keyword") on the search engine they are using. This so-called search engine associated the keyword searched by the visitor with one of the optimized keywords on your site, and thus judged that your website was a good reference to answer the search of the Internet user.
What is paid search, or SEA?
Unlike natural referencing, paid referencing, or Search Engine Advertisement, refers to a paid referencing strategy, in other words advertising. On Google, this comes in the form of a search result labeled "ad" and appearing at the very top of the page, before natural search results.
Here again, the system is based on a combination of keywords. On the one hand, there is the query typed on the search engine by the user, and on the other the keywords selected to appear in paid ads. For example, if a user types in the search engine 'Second-hand clothing' and your paid ad uses the keyword 'second-hand clothing', your ad is most likely to appear in the results.
The advertiser pays for the use of a keyword to be able to have their ad appear when that keyword is searched on Google. In other words, it is the use of the keyword that is 'bought', not the ad per se.
There are several tools for doing paid referencing, in other words creating paid ads online, Google Ads being the most used and the most popular.
Unlike natural referencing (SEO), paid referencing (SEA) therefore involves a monetary cost in exchange for strategic positioning on the search engine.
What are the main differences between SEO and SEA?
Beyond the fact that natural referencing is essentially free while paid referencing involves a cost, the differences between SEO and SEA are numerous and occur at several distinct levels.
First of all, in terms of internal resources, setting up a natural or paid SEO strategy will not involve the same volume of work required, nor the same number of hours to invest.
An SEO strategy is much more time-consuming, for two reasons: the first is that setting up an effective SEO strategy requires working both on the content of the website but also on many technical aspects that require the implementation of audits, analyzes, keyword research, etc. The second reason is that it is often necessary to also set up a so-called backlink strategy, in other words to succeed in getting other quality websites to refer their visitors to your own website (for example via an article from blog mentioning your organization).
Internal needs and resources
If an SEA strategy needs to be regularly modified and optimized, its implementation is nevertheless much more direct and faster. It is thus possible to create a SEA campaign in a few hours, where SEO will take longer and require more resources.
Skills and technicality
SEO and paid SEO each require quite different specific knowledge and skills, although they often overlap.
Thus, for both of them, it is essential to have good skills in terms of data analysis and comparison, and then to be able to draw the appropriate lessons in order to develop a strategy. It is also essential to be comfortable with the notions of tracking codes, to have fairly technical knowledge and to have a good grasp of Google tools. However, the fact that one is paid and the other free changes the way information is handled.
Who says SEA says in particular 'budget' to manage. Whether it is a campaign paid for by your association or company or a campaign financed by the Ad Grants program, there are necessarily budgetary questions to manage on an ongoing basis: how much to allocate for a particular campaign, how better how to distribute the allocated funds, how to get the most out of ads and increase revenue, how to lower the costs of certain keywords, etc. Managing SEA campaigns requires being comfortable with data, knowing how to analyze it and being able to make budget decisions accordingly.
If SEO sometimes seems more affordable, due to its free nature and the absence of a budget to manage, it is nonetheless a very technical concept that requires solid knowledge for increased efficiency, in particular knowledge and skills. more broad in terms of referencing. Beyond Google tools, it is necessary to be comfortable with the use of keyword research tools, and to have a very good understanding of the many criteria and data taken into account in natural referencing, whether it is about the content of the website, the quality of these backlinks, the optimization of the keywords of a page, or the speed of loading of the pages and the images.
Speed ​​of results
This is one of the major differences between the two SEO techniques. For quick results, paid search is undoubtedly the technique of choice: once your ad campaigns are created on search engines, the results can be visible in just a few days, since costs are incurred.
As natural referencing aims to improve free referencing on search engines, the results are the fruit of many hours of regular work. Also, these will take longer to appear: a few weeks to a few months. But these free results will also be more stable and durable over time.
Campaign sustainability
A good SEO strategy will allow you to anchor your results over time. No marathon here, then, but a long and lasting strategy: if the results take longer to appear, they will also take longer to downgrade, unlike a paid advertising campaign.
In addition, due to the durability it implies, an SEO strategy will require less maintenance work and therefore, less hours spent optimizing it.
While the results of an SEA campaign are quick, they are also much less durable. Indeed, an ad campaign with positive results one day may not be the next day, due in part to competing ads. A SEA campaign therefore requires very regular optimization and maintenance work.
Finally, very high volumes of traffic can be generated with a good SEO strategy, while a SEA campaign will always be limited by its budget.
Keyword management
Another advantage of a paid SEO campaign is its ability to get traffic from keywords that are not directly in the lexical field of the association. For example, it is possible to use keywords such as "find volunteers" and get website clicks from that search.
In SEO, this will be much more difficult, since the keywords taken into account by search engines during referencing will be those visible and included, in strategic places, on the website itself. These keywords will therefore belong directly to the lexical field of the association, since they will be integrated into the content of the pages. It is therefore difficult to broaden the range of possibilities without adding specific content for each group of keywords. SEA gives you more flexibility.
Concretely, what does this mean for my organization?
Imagine that an association that fights to save the oceans is working on the development of a brand new SEO strategy, along with a SEA strategy. The association has identified two goals, short and long term.
In the long term, she wishes to be considered a reliable source of information, and to become a reference on the subjects she deals with. It also wants to attract new visitors looking for information on various topics related to ocean pollution, as well as encourage its visitors to come back regularly to follow the latest news.
To achieve this, the association has overhauled the entire organization of its website and its content. She first identified the most "popular" and searched topics on search engines, through keyword research. Then, she selected from the most popular themes those that were most relevant to her mission and goals, and determined the new pages to be created on the website. She then spent many hours writing these new pages, and optimizing existing ones, performing additional keyword research for each of these pages.
Once done, she also made sure that the titles and descriptions appearing on the search engine (the meta titles and meta descriptions) were optimized as well as the descriptions of the images, checked that all links on the site worked, and used specialized SEO tools to identify any bugs and problems on the site. All this work will have taken a total of a hundred hours to complete.
After a few weeks, the results will start to be visible (more visits, time spent on the site, more pages visited at a time, etc.). While it took a long time to put in place, this strategy will pay off in the long run because its results will be sustainable and require little optimization work. The organization is therefore long-term and, thanks to its content, is an essential reference in the fight for the protection of the oceans.
In the short term, the association is organizing a beach cleaning day in its locality, which will last an entire weekend. She would like to make this event known to the general public and receive as many registrations as possible to participate. To do this, she decides to launch a SEA campaign through Google Ads to encourage Internet users in the region to sign up to participate.
She therefore sets up a localized advertising campaign, based on relevant keywords that she has found through extensive research (for example "beach cleaning in Lorient"). This SEA campaign will show quick results and allow it to reach its participation goal, but it will be halted as soon as the event is over.
SEO and SEA: different but complementary
For a digital communication strategy to pay off in the short as well as in the long term, and for it to have maximum impact, we cannot consider using a SEA strategy without an SEO strategy.
A SEA ad campaign is indeed much more impactful when accompanied by good SEO, because both types of results will be presented at the same time on search engines. Having natural referencing results that appear under an ad gives it more weight and value, and reassures the Internet user that it is a quality referral. And vice versa.
The two strategies are thus complementary and enhance each other, resulting in a much better click-through rate and results than if you use paid ads without SEO results.
In addition, working on an SEO strategy involves having to produce quality content for the website, based on keyword research. That quality content and those same keywords can then be used to improve the performance of your ads, sending your visitors to quality pages that will make it easier for them to achieve your goal. You therefore use your SEO work for your SEA ads.
Would you like to receive personalized advice for your association and to determine your SEO and SEA strategies?