We're living in the age of the home worker. However, not every company is comfortable paying holiday entitlement and insurances to employees conducting business around their kitchen tables. The work-from-home lobby promotes the positives of doing so. The virtues of which seem only to be increased productivity, which is not to be dismissed. Who doesn't want to be more productive? But why not remove the pressure associated with employing someone and hire a freelance.
Why hire a freelancer?
Save time, money, effort, have less responsibility, gain access to knowledge and experience.
Something that might take you or an untrained but best-intentioned employee a few hours; could take a freelancer a fraction of the time. In addition to that, your employee is on the clock and probably has a decent salary. A freelancer will charge by the project, by the day, or even by the hour. They won't take paid coffee breaks or lunch meetings. By hiring a freelance professional, you're going to save time, and that will save you money.
It's not only the adage 'time is money' that we have in mind here.
Hiring a freelancer means you don't spend money on holiday or sick pay, employee taxes, or employee insurances. Not to mention the cost of general office expenses such as equipment and furniture, and that one colleague with the iron bowel we've all had that treated the free coffee machine like their own personal barista shop.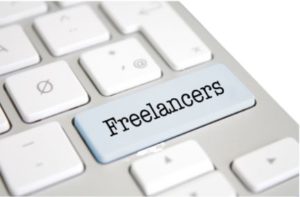 Why hire a freelancer vs hiring an employee?
So we have covered a few of the reasons you should hire a freelancer vs hiring an employee, such as saving money. Not only will your company save money, but you will also free your company from the needless pressure and liability of employing somebody on a permanent or fixed-term basis. Hiring a freelancer means your company doesn't need sickness or vacation policies. It also means that your company will never get into the messy busy of employment rights and dismissing contracted employees.
Expert freelancers
The main difference between some employees and some freelancers is that freelancers are experts, and employees are often learning on the job. When a company hires a freelancer, they hire years of knowledge and experience, no learning on the job, only expert work and expert advice.
Getting to the office
If saving time, money, and reducing responsibility haven't convinced you your company should hire a freelance professional, have you considered the logistics of hiring an employee full or part-time? Despite the rise in home working, many employees find themselves back on the daily commute to the office. Do you want to be worrying about your staff getting to and from the office? And what about when they get there? They will need a place to sit and work. Hiring freelance professionals avoid all of that stress. You don't have to worry about their commute, and in most cases, they have a desk of their own.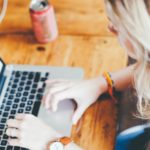 A different kind of relationship
When you work with a freelancer, you develop a different relationship than you do with an employee. You won't encounter the usual boss/employee dynamics you might in a traditional work setting.
Business as usual
You might be reading this think you're better off employing someone so you can keep an eye on their productivity levels. Or that after the pandemic, you prefer your staff to be present in the office for other reasons. However, If you are coming round to the freelance way of thinking, you're not alone. Each month in the UK, there are nearly 70 thousand entries into search engines for terms freelance and freelancer.
Before you employ someone, first think about whether or not the job could be done more efficiently by a regular freelancer. Remember that the pandemic changed how millions of professionals work and presented challenges they'd never encountered. But for almost two million freelancers, it was business as usual.